Known across the Marriage and Family Therapy field as the leading and most comprehensive National MFT Exam Prep Program, Family Solutions Institute has helped over 61,000 candidates pass the AMFTRB  National MFT Licensing Exam and become Licensed Marriage and Family Therapists in all states that use the National AMFTRB Licensing Exam since 1993.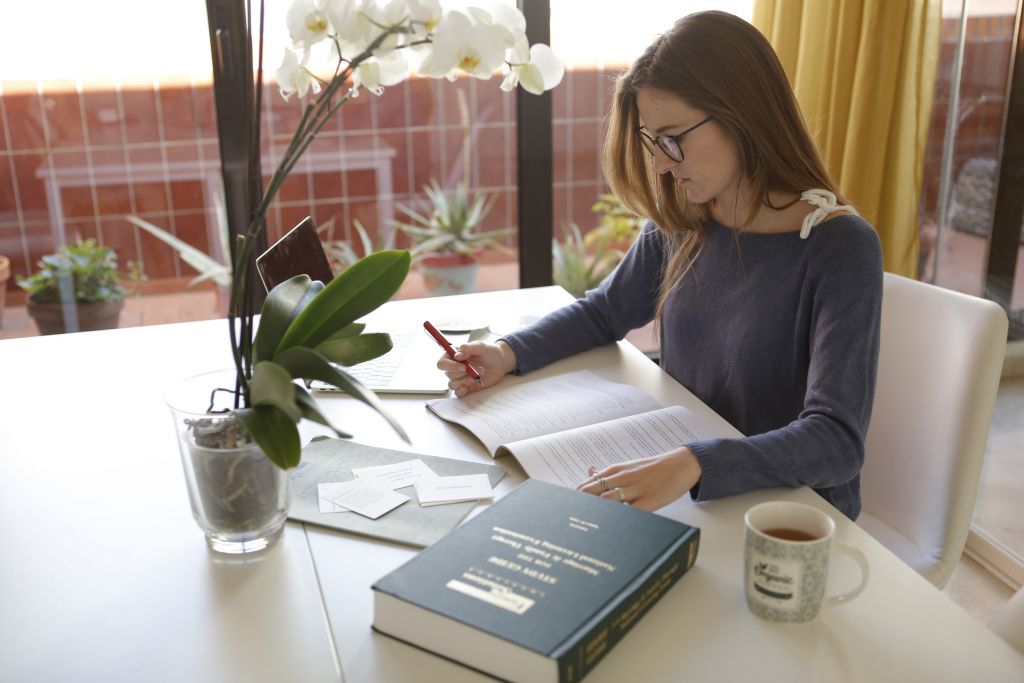 Family Solutions' MFT Exam Prep HomeStudy Program discounts and  bundles together hard-copies of FSI's Core-Study Materials along with an unlimited-access, 90 day subscription to our practice exams… Learn more…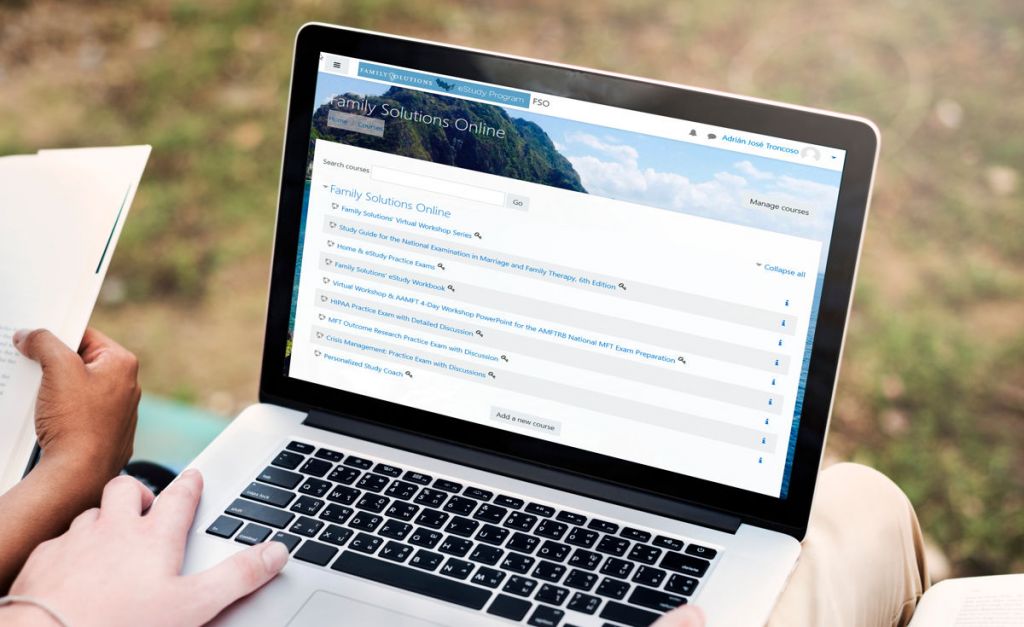 Family Solutions' eStudy Program offers  MFT Exam Prep as you access to the full array of FSI study material and practice exams on the screen of your choice. Unlimited access, 90 day subscriptions give you… Learn more…
Attend Family Solutions' nationally-renown Virtual Workshop Series as you Prep for your MFT Exam from the comfort of your favorite screen.  This intensive 11 hour workshop is presented by Family Solutions' founder… Learn more…
Testimonials:
I found the materials and approach extremely useful in preparing for the test. First, the clarity of focus ( this is just what you need to know for the test) allowed me to stop being critical of the material. Second, the multiple ways to study help me sustain engagement through the months of studying. I went from seeing YouTube videos to doing tests to reading to listening in the car to watching the workshop. The …
Karina S. - Pennsylvania - 11/18/2019
I am now licensed as an LMFT
Rob, I just want to thank you for everything. I used your materials as my main method to learn the information. When I didn't pass the second time, you said to me, "I'm going to be here until you pass." I thank you for believing in me when I didn't believe in myself. I passed with a score of 154! Passing score was 145.
D'Lessia W. - Tennessee - 11/12/2019
I am now licensed as an LMFT
Rob, I wanted to Thank you and FSO for helping to prepare me for the exam. I believe that the study guide, worksheets, charts, DVDs, CDs and practice exams were essential to my success. I am relieved and proud to tell you that I passed !!! Leslie K., LMFT
Leslie K. - Texas - 10/03/2019
I am now licensed as an LMFT
Hi, your profile just came up on my Linked In...I used FSI to help me pass my exam back in 2005!!! Good to see you here. Hope all is well with you and I'm glad to see your business is still growing strong.
Marni F. - Florida - 08/16/2019
I am now licensed as an LMFT
Passed the on the first try with a score right at the 80% ...... Thank you for providing these materials. I found the materials extremely useful in preparing for the exam and passing!! Aslhey B., LMFT
Ashley B. - Georgia - 06/19/2019
I am now licensed as an LMFT
Hello! After wasting time on various other sites that had no relevance to the test, I finally bought your whole package and jumped in. I am happy to report that I just got my results back and I got a 184!! Well beyond passing!!! It never would have happened without FSO. My first practice test I got a 62...then I watched and rewatched the videos, kept studying and here I am! Thank you so much …
Michelle H. - Massachusetts - 06/18/2019
I am now licensed as an LMFT
I got a 163. Thank you so much for answering my many questions. I only used your study materials and passed on the first go-round. So thank you! Michelle L., LMFT
Michelle L. - New Jersey - 06/18/2019
I am now licensed as an LMFT
Just wanted to let you know I took the MFT exam last month and scored a 175. No doubt your prep materials were instrumental in my excellent score! I used the "green book," the model worksheets, and MFT Glossary. With those and a few practice exams I felt confident going in and was able to think through the questions in ways that assured I picked the best answers. Best George
George T. - Texas - 01/08/2019
I am now licensed as an LMFT
Thank you so much for having a great program! Using the independent study guide, big Study Guide, cds and practice exams I was able to pass my LMFT exam on the first try, and by a very comfortable margin! Phenomenal, comprehensive and well-organized prep material that I would recommend to ANYONE taking their licensure exam! Jessie D., LMFT
Jessie D. - Massachusetts - 12/10/2018
I am now licensed as an LMFT
Rob, I used your materials over the Summer to study for the exam and passed with ease. Thank you so much for the help. C. Clow, LMFT
Clow C. - Florida - 12/07/2017
I am now licensed as an LMFT