Known across the Marriage and Family Therapy field as the leading and most comprehensive National MFT Exam Prep Program, Family Solutions Institute has helped over 91,000 candidates pass the AMFTRB National MFT Licensing Exam and become Licensed Marriage and Family Therapists in all states that use the National AMFTRB Licensing Exam since 1993.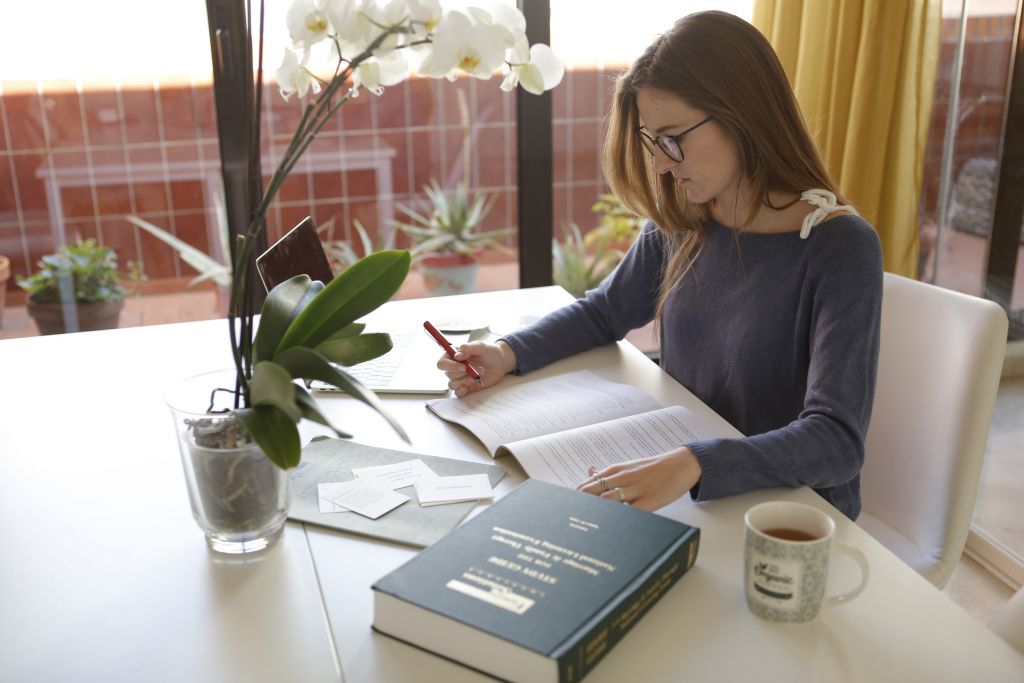 Family Solutions' MFT Exam Prep HomeStudy Program discounts and  bundles together hard-copies of FSI's Core-Study Materials along with an unlimited-access, 90 day subscription to our practice exams… Learn more…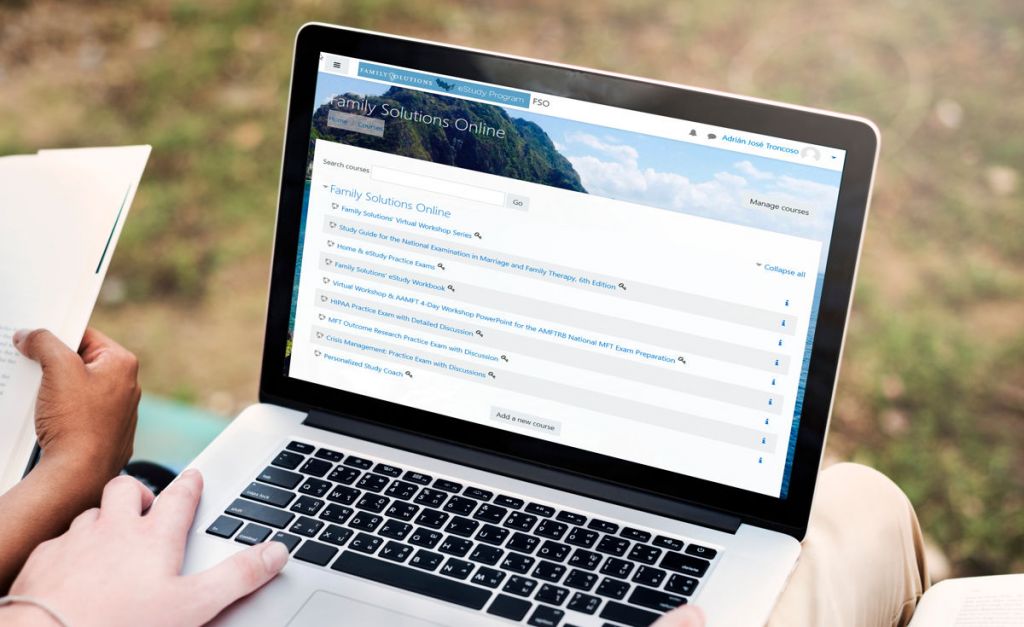 Family Solutions' eStudy Program offers  MFT Exam Prep as you access to the full array of FSI study material and practice exams on the screen of your choice. Unlimited access, 90 day subscriptions give you… Learn more…
Attend Family Solutions' nationally-renown Virtual Workshop Series as you Prep for your MFT Exam from the comfort of your favorite screen.  This intensive 11 hour workshop is presented by Family Solutions' founder… Learn more…
Testimonials:
First of all, I'm thrilled to announce that I passed the exam on my first attempt! I dedicated my entire summer to preparing for it, utilizing resources like the green book, audio recordings, and other materials provided by FSI. Throughout my preparation, I consistently scored 90% on the FSI test, which was a great confidence booster. However, I noticed that the actual exam had less emphasis on theoretical knowledge and more on practical aspects such …
Luca C. - Utah - 10/10/2023
I PASSED! Thank you for the extension last month, it was so kind of you and it really got me over my knowledge bump. I scored 140/180 and passing was 130. In the end I think I hit 180 hours of study. Thank you again for your quick responses and for helping me out. Rachel
Rachel C. - Connecticut - 06/02/2023
I am now licensed as an LMFT
Rob, I want to thank you for your devotion to preparing me for the AMFTRB National Licensure Exam. My first experience with you was during U. S. Army Family Life Chaplain training, Fort Hood, TX in 2013. The Army sent me to Germany for my Family Life Chaplain utilization, which presented many challenges for receiving Supervision. Once I retired, I began pursuing licensure once again. Now, ten years later, you and your material prepared me …
Sean M. - Texas - 03/20/2023
I am now licensed as an LMFT
I took my licensing exam in 2009. What is significant about that is that I used your course to study and found it diminished all anxiety about the exam once I saw how well prepared I was from the study materials and practice test. Thank you for such a well thought out and constructed program that allowed synthesis, learning and empowerment for me as there was an 8-year gap for me from graduation to licensure. …
Dianna S. - Florida - 03/13/2023
I am now licensed as an LMFT
I took the test Nov. 18, 2022, got my results today, and couldn't wait to post a review--I passed on the first try, 89%! I used the big green book, the practice tests, the audio CD's, and the model chart/glossary. I 110% recommend Family Solutions Institute to help prep for the exam. I took a total of 10 practice tests over the course of 9 weeks, with scores beginning in the low 60% range and …
Tessa S. - Utah - 12/05/2022
I took my test on November 17th, 2022 and just found out that I passed! What a relief! Thank you
Yevgenia M. - Kansas - 12/04/2022
I am now licensed as an LMFT
I took my LMFT licensing exam in August 2022 and received my results today... I PASSED! I passed by a lot. The passing score was 125 and I scored 150. I can't thank this program enough. The big green study guide, the e-study program, and all the exams, really helped me prepare for the actual exam. I prepared for about 2 months and took a practice exam once per week leading up to the actual …
Zakiya W. - Texas - 09/13/2022
I am now licensed as an LMFT
The workbook, videos and practice exams were significantly useful in my preparation. The tech support and phone assistance helped me customize my bundle to maximize my study time. I passed the first time and know prayer, and consistent use of the study resources contributed to my success.
Andrea H. - New York - 06/13/2022
I am now licensed as an LMFT
I can't thank Family Solutions Institute enough! The study materiel is just awesome. I did so many practice tests as well and I felt prepared going into the exam. I think I read that Green Book 5 times !! Once again thank you so much - this means we can move to South Dakota from California and I can continue to work as a therapist, which is job I love very much. I have been …
Denise P. - California - 04/01/2022
I am now licensed as an LMFT
I am so happy that my supervisor encouraged me to use FSI to study for the exam. I know many people who have taken the exam multiple times using other resources. I took it ONCE! What a relief. Thank you, Kelly K.
Kelly K. - Minnesota - 03/18/2022