Known across the Marriage and Family Therapy field as the leading and most comprehensive National MFT Exam Prep Program, Family Solutions Institute has helped over 72,000 candidates pass the AMFTRB National MFT Licensing Exam and become Licensed Marriage and Family Therapists in all states that use the National AMFTRB Licensing Exam since 1993.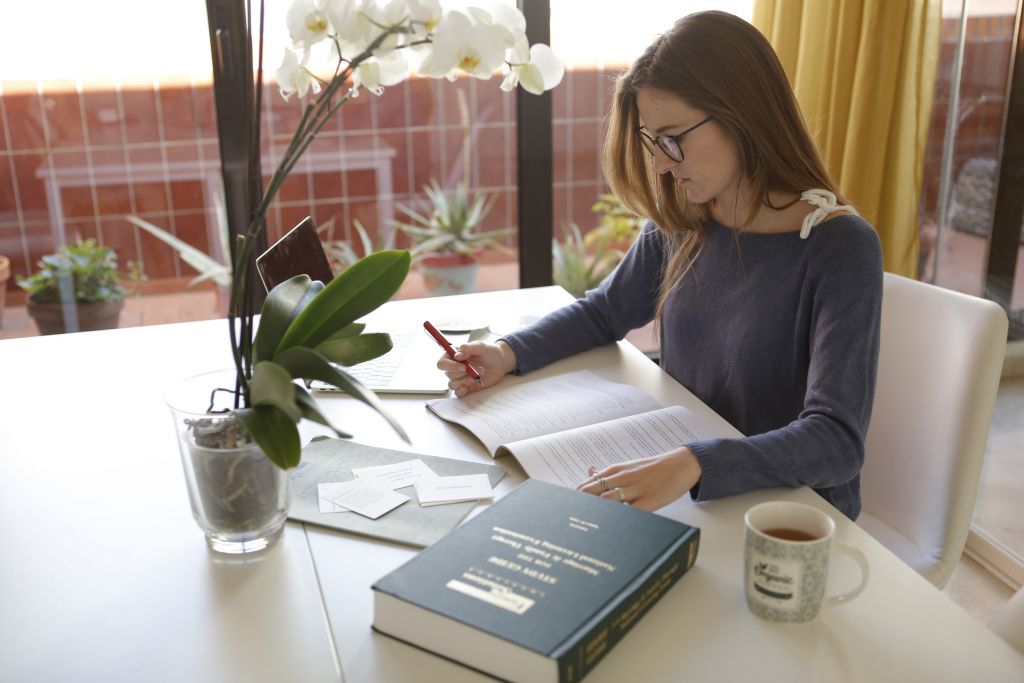 Family Solutions' MFT Exam Prep HomeStudy Program discounts and  bundles together hard-copies of FSI's Core-Study Materials along with an unlimited-access, 90 day subscription to our practice exams… Learn more…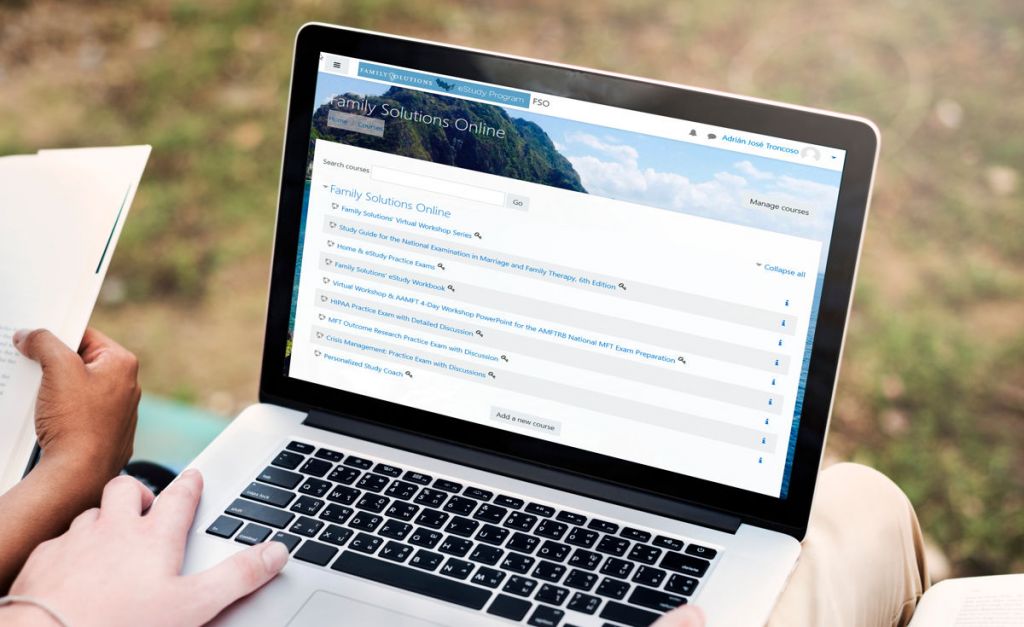 Family Solutions' eStudy Program offers  MFT Exam Prep as you access to the full array of FSI study material and practice exams on the screen of your choice. Unlimited access, 90 day subscriptions give you… Learn more…
Attend Family Solutions' nationally-renown Virtual Workshop Series as you Prep for your MFT Exam from the comfort of your favorite screen.  This intensive 11 hour workshop is presented by Family Solutions' founder… Learn more…
Testimonials:
After three tries, I finally passed my exam! Finishing my hours July 2022 and I will be fully licensed.
Claudia H. - Florida - 11/26/2021
Dear Mr. Guise, I am pleased to inform you that I have passed my exam. I would recommend this site with all of the available materials to anyone seeking to be well-prepared to pass the AMFTRB exam. Thank you for your terrific site! Carolyn B.
Carolyn B. - New York - 10/25/2021
I am now licensed as an LMFT
Rob, Thank you again and again for extending my subscription a few months ago. Have wanted to write and let you know I passed the national MFT exam in June. Your sample on-line test somehow relieved anxiety, and relief from anxiety made a good difference in my preparedness. Shalom!
Daniel S. - Michigan - 07/31/2021
I am now licensed as an LMFT
About 3 weeks out from my test date, I was still scoring in the low 60's on my practice tests. Something wasn't right. I was using other testing materials and while the content was close to FSI, something was off with how I was processing it. I felt I knew the material but couldn't translate it to the test. I called FSI and spoke with Dr. Guise. He was gracious enough to walk me through …
Chris B. - Texas - 06/17/2021
I am now licensed as an LMFT
I passed! 150/180. The passing score was 126. Thanks for your help! I will continue to use the big green book.
Erin V. - Michigan - 06/01/2021
I am now licensed as an LMFT
I want to thank you for the study materials and especially the Virtual Workshop lectures! I passed the exam !
Cathy B. - Indiana - 05/06/2021
I am now licensed as an LMFT
I passed with 136/ 180 with 126 as the min. passing score. I took the exam on March 27th and got my score on April 12th. Thank you for the wealth of study material that you provided. Passing on the first time was a relief! Thank you, Tamara
TaMara P. - Pennsylvania - 04/12/2021
I am now licensed as an LMFT
I got a 134/180 and 126 was a passing score. Thank you for your services. Kevin S., LMFT
Kevin S. - Missouri - 02/26/2021
I am now licensed as an LMFT
Good Evening, I have been looking forward to sending this email for some time now. I am very pleased and incredibly humbled to say that I passed the licensure exam! This material was unbelievably helpful, and without it, I know that I would not have passed. I thoroughly enjoyed reading through the material as well, and felt I grew just in reading through it. This book will be one that I will forever keep in …
Nicole S. - Oklahoma - 01/17/2021
I am now licensed as an LMFT
I passed!! I took the exam for the first time December 2020. The videos helped me a lot. Thank you!
Heather W. - West Virginia - 01/15/2021
I am now licensed as an LMFT