Known across the Marriage and Family Therapy field as the leading and most comprehensive National MFT Exam Prep Program, Family Solutions Institute has helped over 61,000 candidates pass the AMFTRB  National MFT Licensing Exam and become Licensed Marriage and Family Therapists in all states that use the National AMFTRB Licensing Exam since 1993.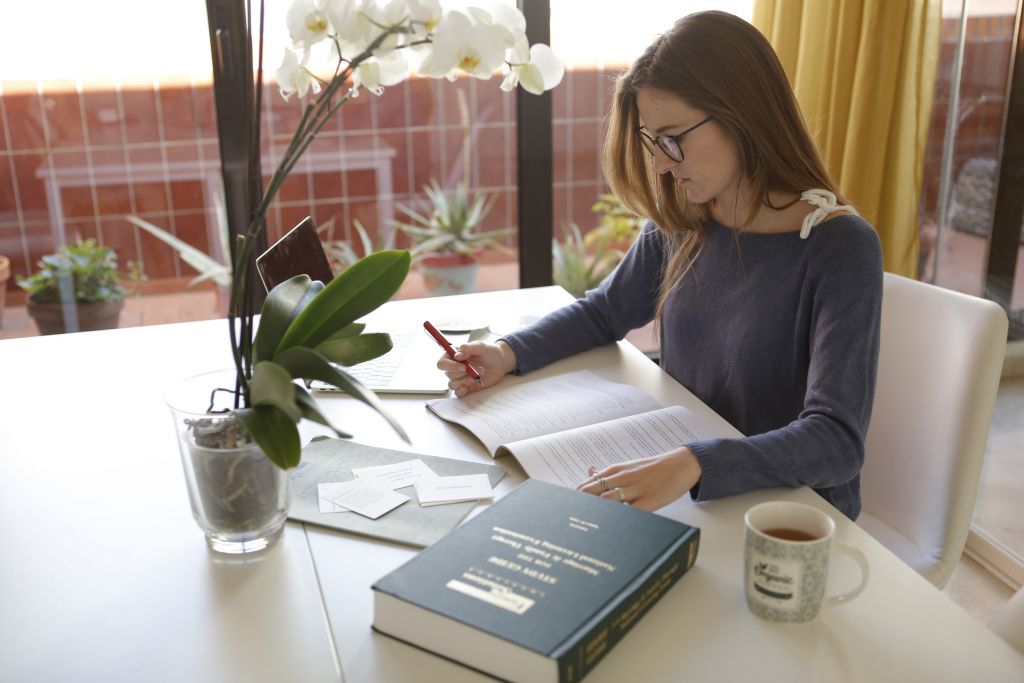 Family Solutions' MFT Exam Prep HomeStudy Program discounts and  bundles together hard-copies of FSI's Core-Study Materials along with an unlimited-access, 90 day subscription to our practice exams… Learn more…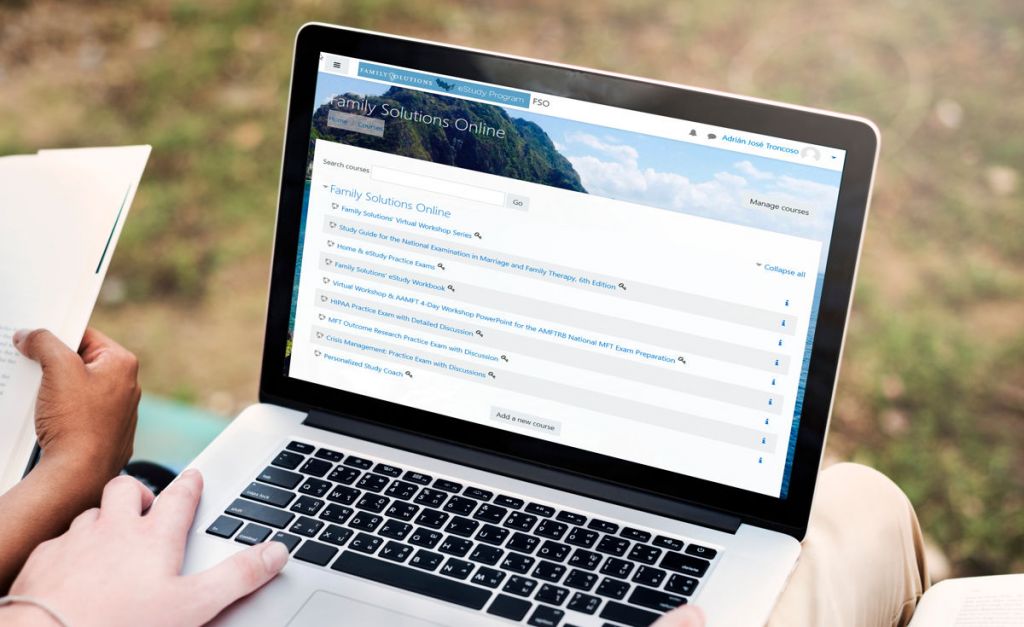 Family Solutions' eStudy Program offers  MFT Exam Prep as you access to the full array of FSI study material and practice exams on the screen of your choice. Unlimited access, 90 day subscriptions give you… Learn more…
Attend Family Solutions' nationally-renown Virtual Workshop Series as you Prep for your MFT Exam from the comfort of your favorite screen.  This intensive 11 hour workshop is presented by Family Solutions' founder… Learn more…
Testimonials:
Good Evening, I have been looking forward to sending this email for some time now. I am very pleased and incredibly humbled to say that I passed the licensure exam! This material was unbelievably helpful, and without it, I know that I would not have passed. I thoroughly enjoyed reading through the material as well, and felt I grew just in reading through it. This book will be one that I will forever keep in …
Nicole S. - Oklahoma - 01/17/2021
I am now licensed as an LMFT
I passed!! I took the exam for the first time December 2020. The videos helped me a lot. Thank you!
Heather W. - West Virginia - 01/15/2021
I am now licensed as an LMFT
Rob and all at FSI, I just got the results of my exam today, and I PASSED on the first try! I took my exam on 10/20/20 and got the results on 11/11! What a relief! I know that there is not a chance I would have passed this exam, or felt any amount of confidence walking into the testing center, without all the help and guidance that you provide. To study, I went through …
Lia Z. - North Carolina - 11/11/2020
Hi Rob, Thanks again for the study guide. I PASSED my MFT EXAM IN GA!!! THANK YOU SO MUCH!
Elisa J. - Georgia - 10/01/2020
I am now licensed as an LMFT
I hope this note finds you well. I got some messages from FSO that my (eStudy) access is set to expire. I wanted to let you know that that is okay with me as I passed the AMFTRB !!! Please feel free to disable the acct etc. Thanks again for your support.
Jennier L. - New York - 09/12/2020
I am now licensed as an LMFT
I passed the AMFTRB, taking it in early August 2020 and receiving my score on September 17, 2020. The cut off was 129/180 and I received a 160/180. I only used the Family Solutions materials to study - the big green book and the practice tests. I am very happy that I did so. I was in an MS in Counseling program with an MFT track, but I wanted to make sure I supplemented my …
Lauren L. - Texas - 09/19/2020
I am now licensed as an LMFT
I Passed the MFT exam! Thank you for being so kind with your pep talk last month. Your chapter questions and practice exams are a God send! Sincerely, LaTrese K., LMFT
LaTresse K. - South Carolina - 08/28/2020
I am now licensed as an LMFT
I passed my exam!! Thank you so much for my study guide. I felt confident while I was studying because the material was so extensive. However I didn't pass the mock exam and had issues accessing them on time. Nonetheless Thank you! I failed the first time with Therapist Development. Thank you Thank you -- Huschai N. H., LMFT
Huschai N. - Florida - 08/25/2020
I am now licensed as an LMFT
I took the licensing exam in July and just received the news that I passed the exam with a 166/180! The passing score was set to 129/180. As someone with horrible test anxiety, I cannot begin to express how reassuring and comforting it was to walk into the exam on test day feeling confident. I felt like I was just sitting for another practice test. Rob made himself available to me with any questions I …
Lauren E. - Georgia - 08/24/2020
I am now licensed as an LMFT
I passed the national MFT exam on my first attempt. Just wanted to say thanks for preparing great materials. Major thank you…there were specific questions on the exam I would have missed were it not for your prep materials. I never took any of your online practice exams but probably should have as it would have better prepared for me how intense the actual exam is. Feels great to be done...thank you!
Matt C. - Utah - 02/11/2020
I am now licensed as an LMFT